Why Choose Demmerys?
High End Vases.
Luxurious Faux flowers.
Bespoke & Unique Handmade Designs
Packages To Suit All Budgets.
No Obligation Quote.
Why Luxurious Faux Flowers?
Realistic Looking  & Fresh Touch Flowers.

No Smells...No Pollen...No Allergies...No Wilting From Air Conditioning Units.
Save huge costs on your annual flower bill with our luxurious faux flowers.
Fresh Flowers V Luxurious Faux Flowers
Cost Example on 2 medium fresh flower arrangements:
1 weeks fresh flowers arrangements at £70.00 x 52 wks £3,640.00 per year.
2 x large luxurious faux flower statement arrangements Cost £600.00 in total saving you £3,040.00 on you first purchase.
Remember, you will have your faux flower arrangement forever, so even more savings year after year!
---
Whether you own a bar, grill, restaurant or classy pub the right choice of flowers can boost your business. Fresh flowers look great but I am approached more and more to supply my silk floral décor solutions because fresh flowers cost money to keep replacing and maintaining.
My husband recently took me out for a meal and a glass of wine in one of Birmingham's more upmarket eateries and we pushed the boat out a little. We were amazed when the owners asked if we could help them with some upmarket décor solutions, they overheard our conversation. Of course I said yes and soon got to work.
Flowers in the hospitality industry have to have a certain level of class, quality is the watch word and style is a must. Over the last few months, Demmerys have been asked to supply floral décor solutions for a wide range of places that all welcome guests for one reason or another.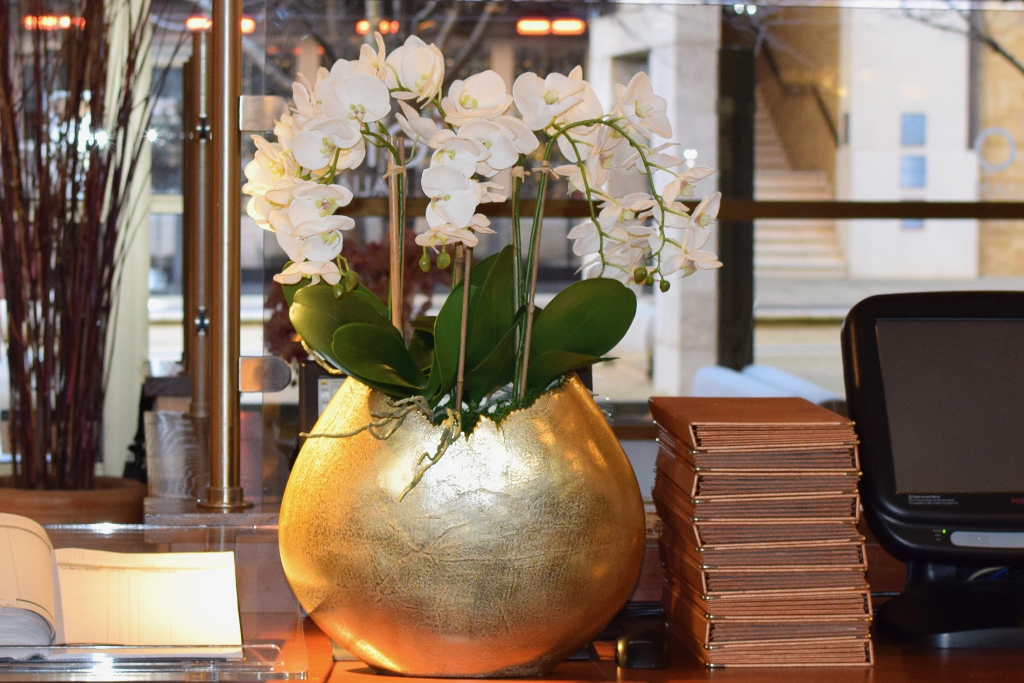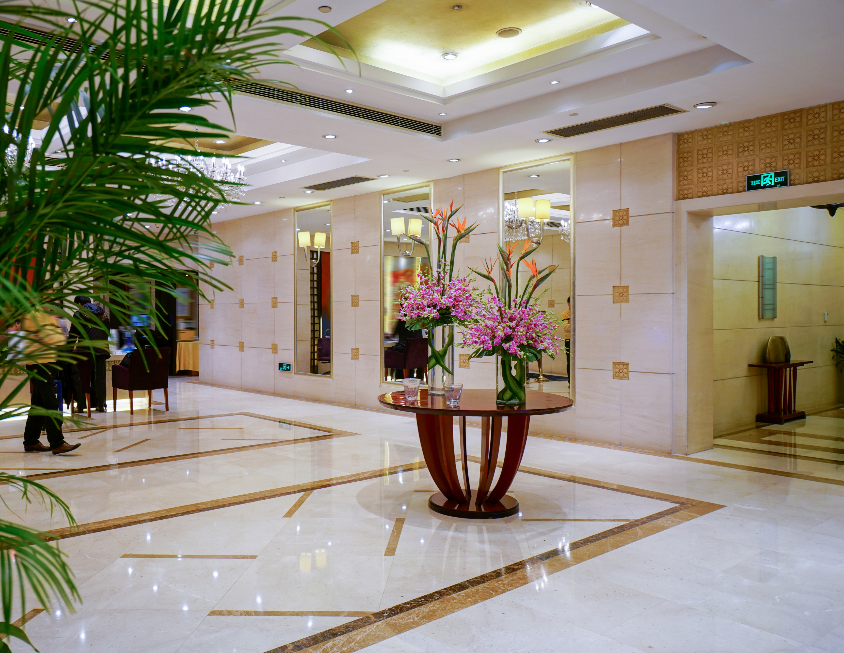 Adding another high-class restaurant and bar to the portfolio is all in a day's work for Demmerys. Our floral décor match the elegance of the venue, the quality of wine and the flavours of the food. At Demmerys I like to use flowers to enhance the user experience of any venue.From elegant centrepiece displays that breathe life into a venue through to practical plants that hide the less elegant places that every venue has, Demmerys know how to make flowers work. Even bathrooms and cloakrooms are given a lift with our floral décor, and the arrangements we make will work during the day and late into the night.
The floral décor solutions for the hospitality sector from Demmerys look amazing, guests and patrons admire them and many cannot believe they are not real.
For the owners and managers our flowers have the hassle free maintenance desired and they remain fresh and lively for long periods of time. Our flowers become part of the décor and in doing so extend the experience of dining, have a drink and have a night out with friends helping create living memories for years to come.
So, what happened at the classy eatery in Birmingham?
Well, Demmerys came up with some ideas and presented some solutions a day or so later. Of course, the owner was blown away and today the flowers add just a little extra elegance to a place well known for being a notch above the rest.
Add To The Unique Experience Of Your Bar or Nightclub With A Bespoke Demmerys Floral Design
Thanks!
This field is required
This field is required
This field is required