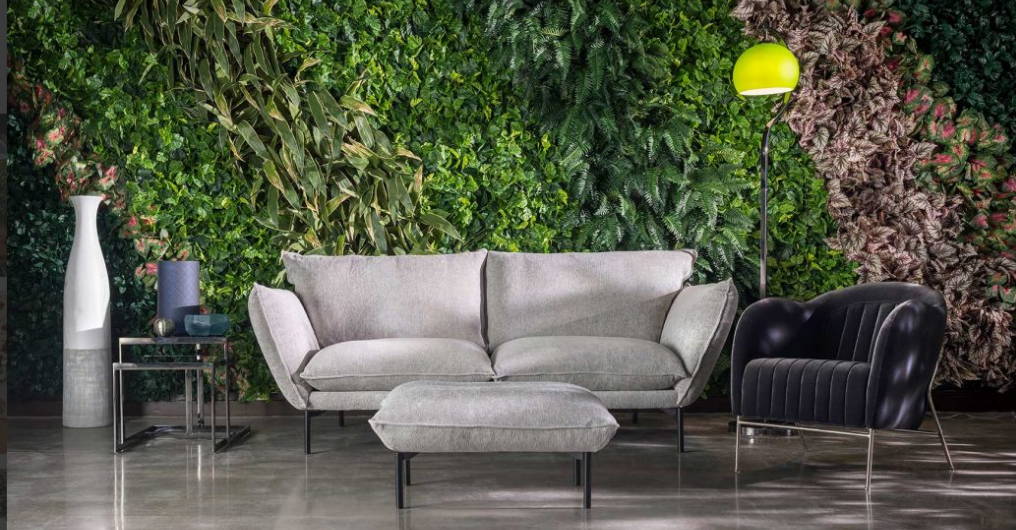 Artificial Green Walls: Amazingly Lifelike & Completely Customisable
Transform your enviroment using Demmerys artificial green walls. Beautiful and maintenance free, our foliage will compliment your office space, bar or restaurant, or indeed any outside spaces. Add to your wall our stunning plant mixes to truly have a wow factor that will rival the real thing.

Having started fitting our artificial green walls in Birmingham, we now travel far and wide in the UK such is the demand for these realistic walls.
All our foliages used in designing the green walls are fire retardant and UV protected suitable for indoor and outdoor use.
The cost of irrigation, maintenance and installation of plants in public and private buildings has become a concern around the world. Environmental worries and a desire to maximise space has created a demand for vertical floral and foliage décor throughout the UK and beyond. To meet this growing challenge Demmerys has a selection of artificial green wall solutions that require no irrigation or drainage.
The artificial green walls from Demmerys are designed and then mounted on lightweight metal frames, reducing the space needed outwards that conventional indoor, and outdoor, plants require. Custom made to fit any space of any size, Demmerys delivers a practical floral décor solution in the colours and style of your choice. No design is too simple or complex, and the green wall panels are easily fitted thanks to ingenious pre-drilled mounting plates. Likewise, should a change of design for seasonal reasons or just because the green walls from Demmerys can be easily removed and even redesigned with different lifelike flowers and leaves.
Green walls from Demmerys are extremely versatile and can be fitted at any angle even providing complete floral canopy from the ceiling. Creating an indoor vineyard or rainforest look and feel with a green wall is a Demmerys speciality. Likewise, these lifelike and tremendously practical floral solutions can make attractive and unusual screens and office dividers or even line corridors and walkways with a natural looking hedgerow throughout the building. With a green wall from Demmerys, the use is only limited by your imagination.

Thanks!
This field is required
This field is required
This field is required
---